Thank you for 25 great years!
Proud of our past, Focused on our future

Thank you to everyone  who celebrated our 25th Anniversary with us
House of Hope CDC's first Ambassador of Hope
Governor Phillip Noel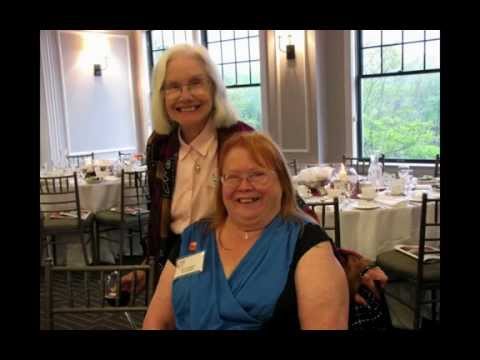 Special thank you to our sponsors
________________________________________________________________________________
Manny: "I was tired of living the streets and I knew I needed to turn my life around."
Click here to see Manny's story, featured in the National Council of State Housing Agencies' newsletter
House of Hope CDC
Homelessness can happen to anyone. All it takes is a catastrophic illness, a loss of income, or a myriad of other unforeseen events. Today there are over 4,000 homeless Rhode Islanders, many who you may recognize as friends, family, or neighbors.
Welcome to the online home of House of Hope CDC. We are more than just a shelter. We are a permanent solution to homelessness; a home to many and a gateway to the resources needed to turn a life around. We go beyond providing affordable housing solutions. We bring hope back into people's lives and build a sense of community by providing supportive services to keep individuals housed. We restore their sense of dignity by providing opportunities for employment, training and civic involvement.
Want to be sure you don't miss out on any of the great stuff happening at House of Hope? Join our mailing list! Getting on the list will ensure you don't miss out on anything in the future!
3190 Post Road, Warwick RI 02886
Support employment training for homeless women, support local business and buy some unique gifts!  
Featuring: House of Hope Boutique Originals * Equal Exchange: Fairly Traded Coffee, Tea, and Chocolate * Rescue Chocolate * Happy Shirts * STAY LOCAL * Baby Keba Organic Babywear * Shatterproof Shirts * Mayan Hands * Lotus Jayne * Zulu Beads * Teatulia * Fanciful Fox Lotions and Soaps * From War to Peace * Cangles * and many more! 
Check us out on Facebook for Store Hours, Special Events, and more!
You can help end homelessness in Rhode Island!
Click here to learn what our highest-need donations list!
Click here to see volunteer opportunities with House of Hope CDC!
You can now access our Annual report online!  
House of Hope CDC Annual Report 2013
House of Hope CDC Annual Report 2012 
House of Hope CDC Annual Report 2011